Ladies Association of South Birim Rural Bank donates to orphanage
News & Reports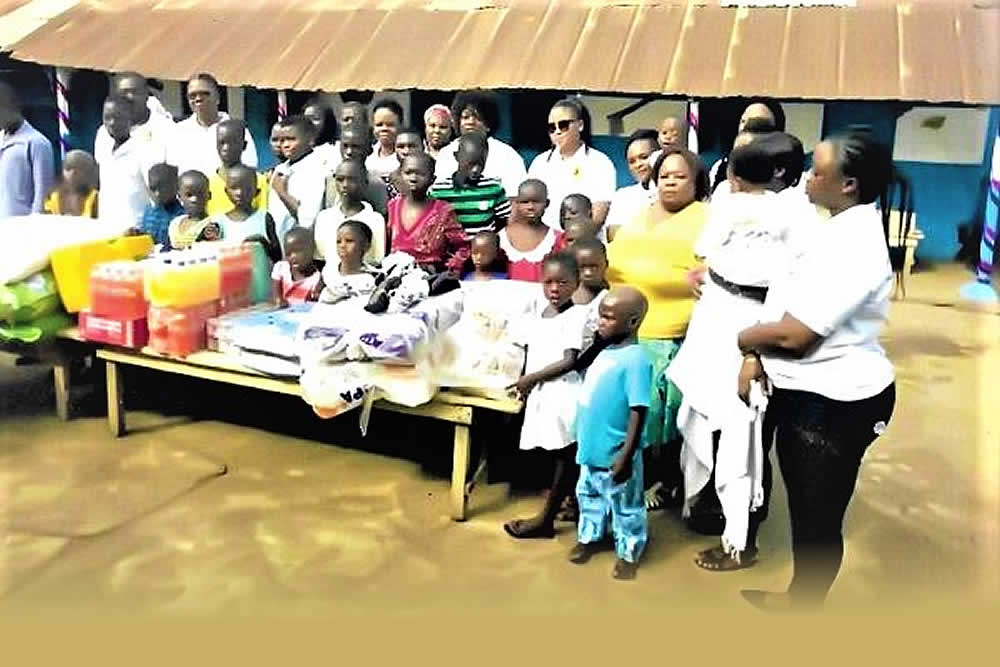 The Ladies Association of the South Birim Rural Bank at Akyem Achiase in the Eastern Region has donated assorted items worth GH¢3,000 to the Good Shepherd Orphanage at Akwatia.
The items included 10 pairs of canvas shoes, two maxi bags each of rice and gari, two cartons of edible oil and two boxes of frozen chicken.

Others were two big boxes of tinned tomatoes, two cartons of milk, two packs of toilet roll and two large boxes of biscuits.

The items were formally given to the orphanage by the General Manager of the South Birim Rural Bank who is also a patron of the association, Mrs Gladys Okyere, last Tuesday.

Celebration

It was a joyful scene as members of the association and the inmates dined and danced together.

Mrs Okyere said the association decided to make the donation as their contribution to making the inmates feel loved.

She urged others in society with the means to assist the orphanage because it lacked many essential facilities that went into the care of inmates.

She said the association was interested in organising seminars and workshops for women to cultivate the habit of keeping their money in the bank to keep it safe from thieves or from being destroyed by domestic fire outbreaks.

"The association recently organised a seminar for the Achiase Methodist Church Women's Fellowship on financial management and I am glad to say that it went down very well," she said.

Thank you

The Proprietor of the orphanage, Mrs Philomena Asantewaa Agyei, received the gifts on behalf of the orphanage and commended the association for its gesture.

She promised that the donation would be used judiciously to benefit the children.

She appealed all the same to other organisations to consider assisting the orphanage to complete a building it was putting up which was currently at the lintel level.

Other speakers at the function were Mrs Ambretha Adutwum and Mrs. Esther Odame, Chairperson and Vice-Chairperson of the association respectively.